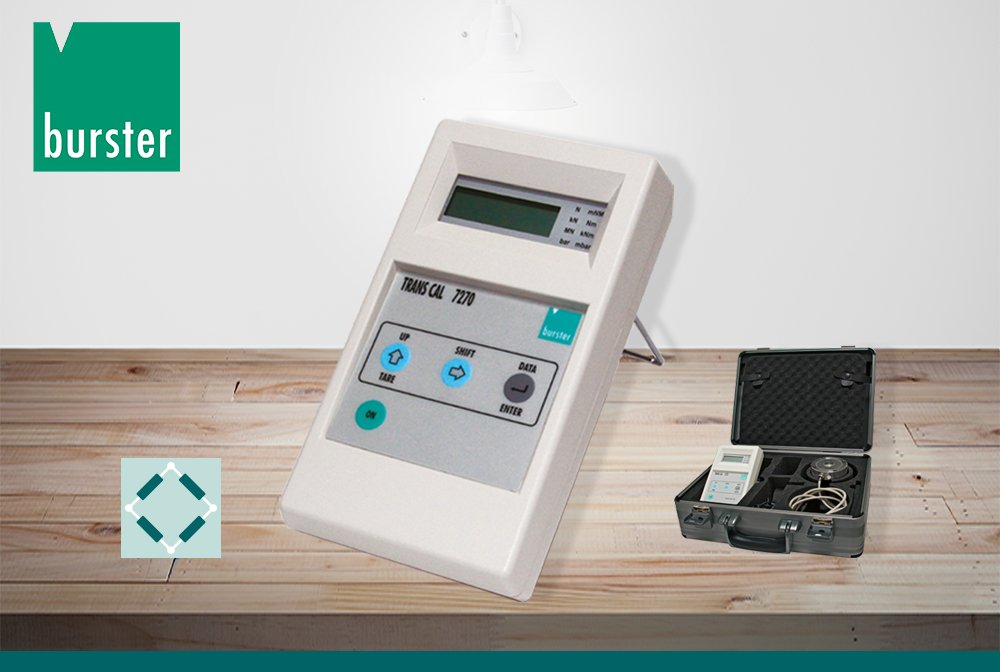 TRANS CAL 7270
Mobile Display Device
Brand : BURSTER (Made in Germany)

___________________________________________________________________________________________________________________

Highlights

Easy to operate
For all load cells, pressure sensors and torque sensors based on strain gages
Tare function
Excellent value for money
Built-in charge controller
Applications

Test mechanical components and machines in production
Support for servicing, commissioning and maintenance work on electromechanical and hydraulic equipment
Mobile comparative measurements with existing measuring instruments
Product description

The 7270 TRANS CAL can run on standard or rechargeable batteries for portable use or from an external power supply.
The handy model 7270 digital indicator supports load cells, pressure sensors and torque sensors based on strain gages.
The 14 mm high display shows the current measured value.
The TARE function allows any base load that may be present to be zeroed. The clear, well organized control structure enables quick and easy configuration of the TRANS CAL.
The 7270 is equipped with a charge state indicator.