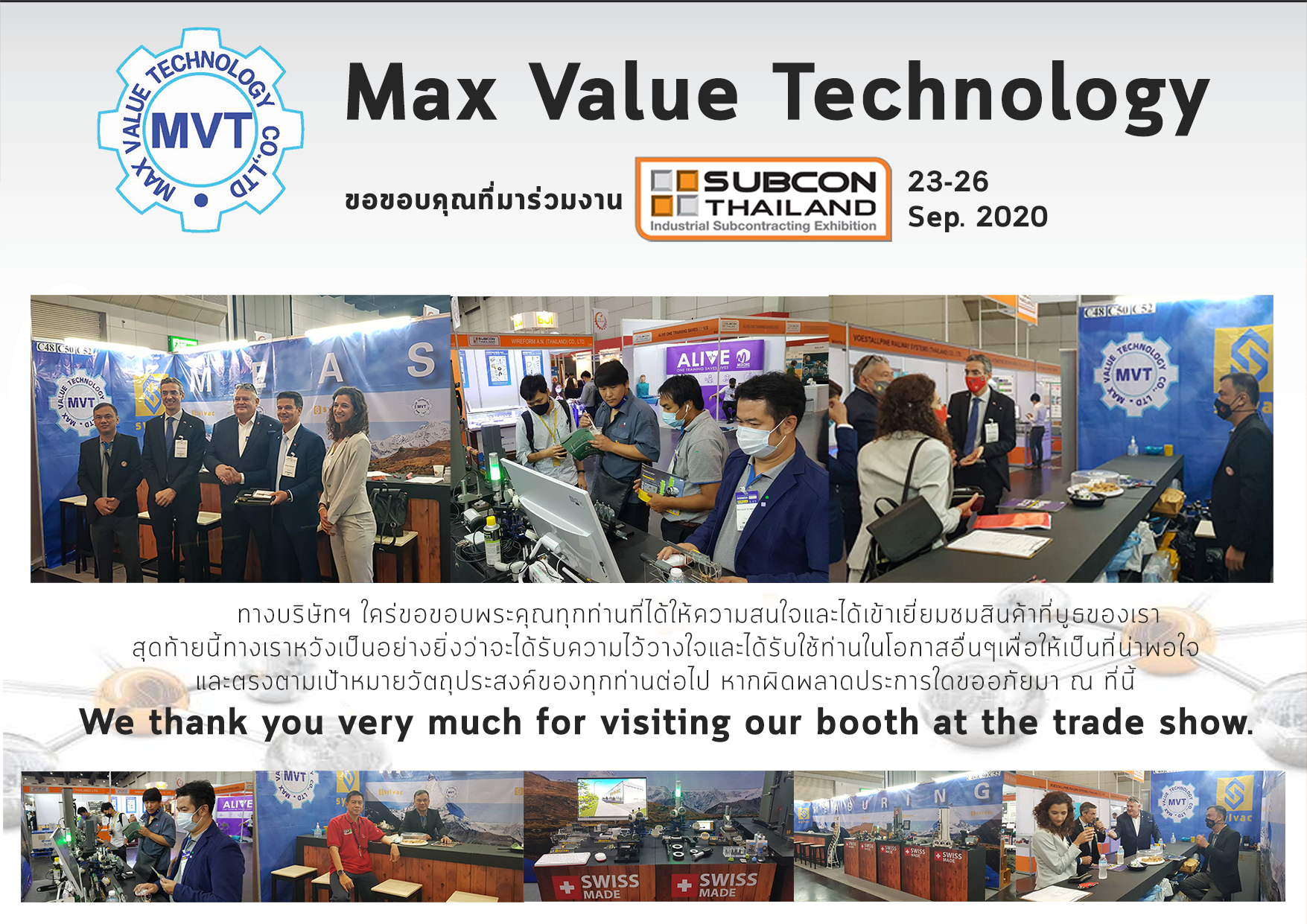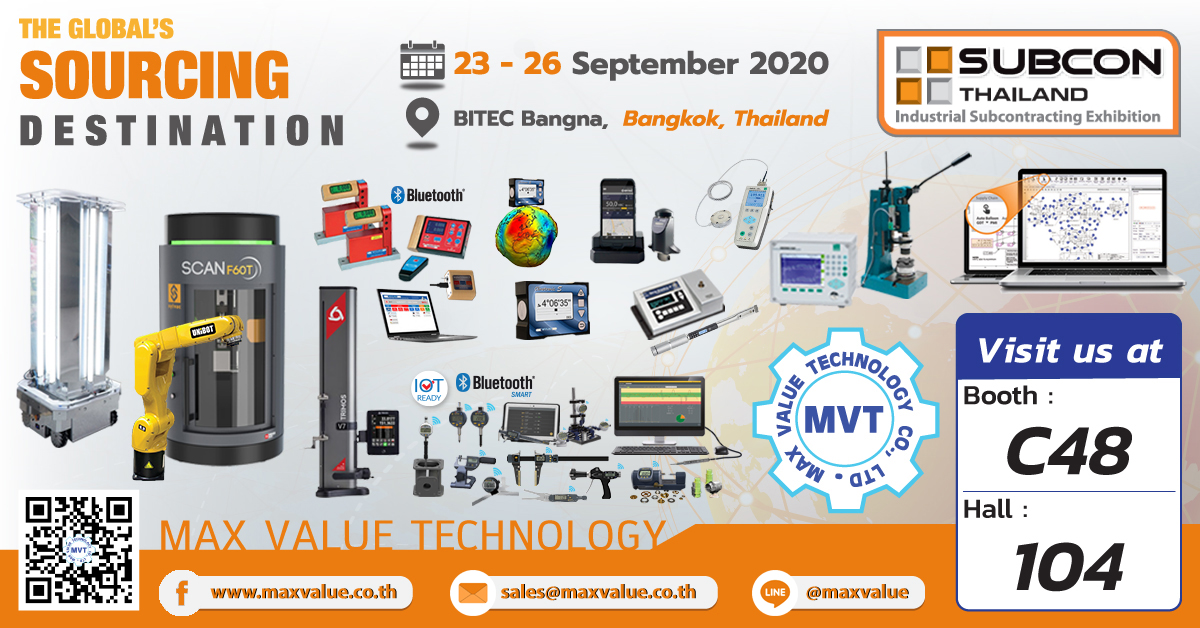 Max Value Technology Co., Ltd. ได้เข้าร่วมออกบูธ ในครั้งนี้ด้วย โดยทางเราได้นำเครื่องมือวัด เครื่องทดสอบต่างๆ ไปจัดแสดง อาทิ เช่น

Robot UVC V-one หุ่นยนต์แบบหลายแกนประยุกต์ฆ่าเชื้อด้วยแสง UVC แบบบังคับขับเคลื่อนล้อแมคคานั่ม

"SYLVAC" Scan machine with unibot for automated solution.

"SYLVAC" Bluetooth Instruments with data processing software.

"SYLVAC" Hight Gauge Bluetooth .

"HIGH QA" Inspection Manager Software.

"WYLER" BlueSYSTEM Sigma for measuring straightness, flatness, squareness as well as machine geometry.

"WYLER" WylerCONNECT interface connects WYLER software with WYLER instruments.

"WYLER" Clinotronic S portable precision instrument for measuring inclinations

"BURSTER" Digiforce 9311 for monitoring press-fit, joining, rivet and caulking operations with load cells.

"TRIMOS" Height Gauge V7 combine technological innovation and tradition.

"ERNST" E-Computest wireless portable hardness tester.

"SR Torque" Torque Tronic 2 Digital torque tester.

"SR Torque" Torque Wrench DTC Digital Torque and Angle Wrench.

"MARK-10" Motorized test stand with Force gauge

"DIATEST" Solutions for comparative measurement of diameters, lengths, gears and depths.

"LIETECH" Thread gauging system.

"SCANTECH" PRINCE Handheld 3D scanner.

"SIUI" Phased Array Ultrasonic Flaw Detector.

"CHOTEN" Portable Ultrasonic Hardness Tester.
และขอเชิญทุกท่านพบกับ Automated Metrology : Automatic Optical Scan Machine Shoe Case "กระบวนการวัดชิ้นงานแบบไม่สัมผัส และระบบควบคุมคุณภาพอัตโนมัติ"